Chef Pack® Launches High Temperature Labels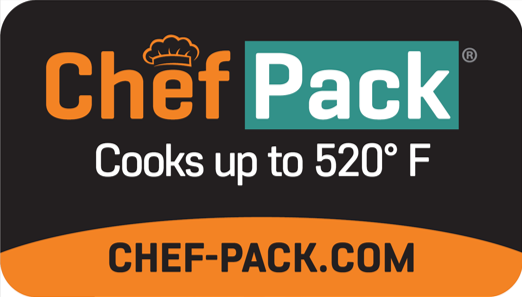 October 17th, 2018- Lake in the Hills, IL- Chef Pack®, designer of accelerated cook packaging solutions, is pleased to announce the launch of its latest product line: high temperature labels. While simple in appearance, these labels are engineered to withstand oven conditions up to 520 °F.
The Chef Pack® team developed, tested, and validated the design within 72 hours in response to a customer inquiry. This innovative solution is comprised of proprietary adhesive and ink. The end result is a food-safe product that retains its adhesion in high temperature settings. Labels can be affixed to both flexible and rigid containers.
Chef Pack® high temperature labels are ideal for product labeling, package sealing, and other oven applications. Printing capabilities include up to 5 colors. Contact us today to learn how Chef Pack® labels can be incorporated into your food packaging.
About Chef Pack®
Chef Pack® is revolutionary bake-in-bag technology. Our product philosophy is simple: consistent, convenient, and contaminant-free. This accelerated cook system remains fully sealed throughout the handling process, eliminating harmful food contaminants. In addition, the proprietary lid design allows for superior humidity control and heat retention in environments up to 520 °F. Improve quality, reduce waste, and offer a reliable on-the-go option with Chef Pack® rigid and flexible packaging solutions.